Deckerfamily03 made this amazing brand new lot as a personal request from ME (i feel so special!!) :). I have found it nearly impossible to find a really great lot small enough for my system to run really well, so I am dying with gratitude for this new one.



It's 2 stories plus an external access basement, 3 bedrooms, 2 1/2 baths. Master bedroom/bathroom in basement, 2 kids rooms and a bathroom on the second story. First floor is kitchen, dining room, 1/2 bath, and living area.

The basement leads out to a sitting area and swimmable lake the waterfall goes into. The second floor has a section that looks down onto the first floor. The custom content in it is from me (also found on the Build page at this site) and TanyaLee7766 from the TS2 exchange, with permission. That includes 2 terrain paints and some wallpapers to try to give the cabin a more cabiny feel. Lightly furnished, on a 3x3 lot. Perfect!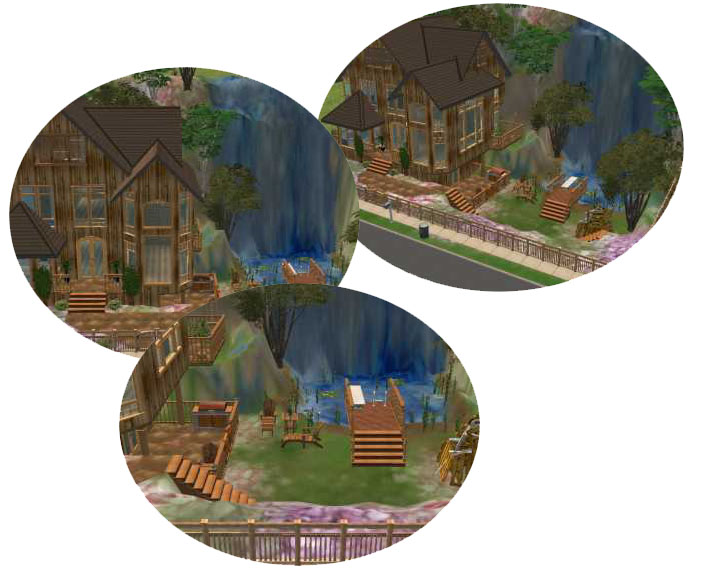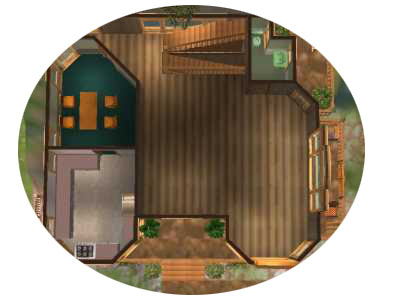 Any comments?